Why Should YOU Start Hoarding GOLD Like The U.S. & China? Some Say China's GOLD Ambitions Mean YOU Should Keep Some Stashed At Home…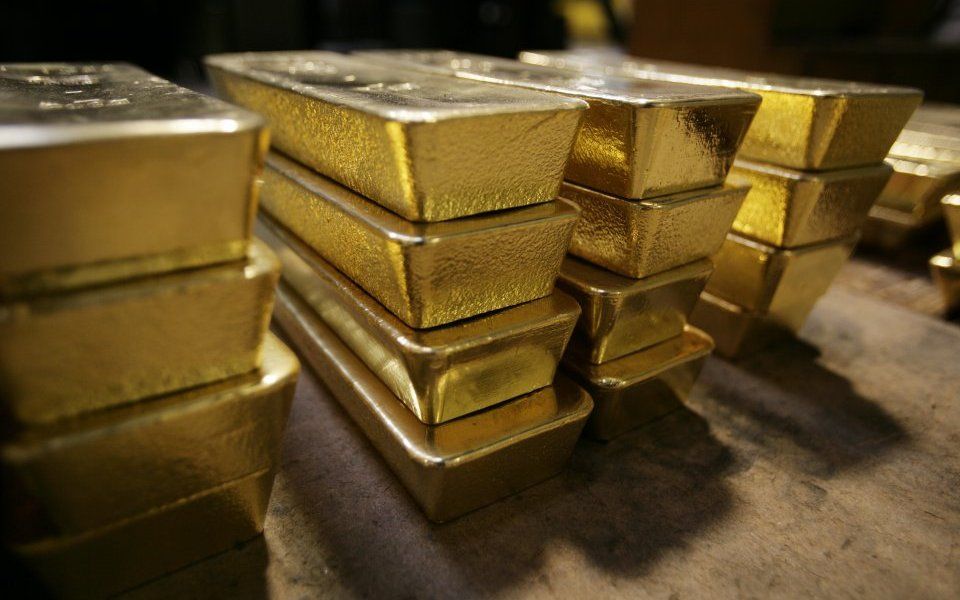 China's hoarding and so is the US – should you be too? (Source: Getty)
This was the article posted just recently by, Annabelle Williams, the deputy Money editor at City A.M. Are there clues for the everyday people to learn, from what these governments are doing and keeping it Hush-Hush? Can we really afford to leave our families unprotected by sitting idle with NO GOLD that we can put our hands on, just paper instruments and money? This article is a Call to Action for every man and woman who believes in covering their ASSETS! Many of us don't have billions, millions, or even thousands for that matter, so where can we get our hands on GOOD, Safe and Secure GOLD with our ity-bity money? The Answers to these questions and more are contained in the words you are about to read…
China's decision to buy its second gold storage vault in London last week was another step towards total dominance of the market.
The vault is in a secret location and was bought by Chinese state-owned bank ICBC Standard Bank from Barclays. It could store $90bn of gold at today's prices, and follows the purchase of a lease on another vault in the capital earlier this year fromDeutsche Bank.
London has been a hub for metals investment for hundreds of years, but times have changed and the big banks are pulling back from trading them.
Now China is pushing into the gold market in a big way. The reasons why are unclear, and gold continues to spawn more conspiracy theories than the moon landing, but what is known is that China has been amassing the yellow metal at a rapid pace over the last decade. Its official reserves are 1,658 tonnes as of July 2015, a small part of its overall currency reserves and far below the US's hoard of 8,000 tonnes. Germany and the IMF have 3,000 tonnes apiece.
But China's actual stocks could be closer to 4,000 tonnes, according to estimates based on how much it mines, imports, and stores. That would put it in second place behind the US. Given the capacity of statistics from China, it's plausible the country has more.
Why would China keep it secret? Because openly accumulating in a relatively small market would drive the gold price up. And China is not the only buyer either. Russia and a number of other nations have been expanding their reserves too.
Read more: Three reasons why gold prices are heading upwards
One possible reason for amassing a stockpile is that China recognises the world's monetary system is effectively based on gold – a shadow gold standard if you will. That's the argument put forward by author James Rickards in his book The New Case for Gold.
Simply put, he says the IMF is a lender of last resort for troubled states, and its source of strength ultimately rests on its masses of gold, and that of its members.
If the monetary system collapses, "gold functions like a pile of poker chips" when the world's powerful (most gold laden) countries sit around the table and formulate a new system. "China is trying to acquire enough gold so that when the international monetary collapse comes and the world has to recut the deal, China will have a prime seat at the table," he adds.
Even more, gold is so important the US government is deliberately talking down its true worth, Rickards says.
There hasn't been an audit of the gold held in Fort Knox, Kentucky for 50 years and some say that means the gold isn't really there. But Rickards says that's what they want you to think. "Audits are reserved for important assets, not trivial ones. By refusing to do an audit, the government maintains a pretence that gold is trivial. The US government has a powerful interest in downplaying gold's importance. The government wants its citizens to forget their gold even exists."
Incidentally, gold has been one of the best performing investments so far this year. It's at a 21-month high, having risen from $1,060 on 1 January to $1,285 currently.
There are lots of reasons why, but most analysts talk of fear. Stock markets have been rocky and there's talk of a global recession coming. This is particularly since monetary policy appears to be becoming ineffective at stimulating economies, and central banks around the world have resorted to unusual methods including negative interest rates to fire them up.
If there is another collapse of the global money system coming, Rickards says gold will be the safest store of wealth and means of exchange for private citizens. – CITY A.M.
So, why should YOU start hoarding GOLD like The U.S. & China? Because something is up, and from the signs of Governments playing down the importance of GOLD, yet buying and acquiring all that they can get their hands on, give BIG CLUES to the Observant that maybe we should be doing that, too. What insurance do we have if we were to have an economic collapse? If our paper money is worth nothing, do we have any GOLD, in transaction friendly weights, stashed away in our homes, or secure hiding place, to be able to trade for what we need?
So What Should YOU Do Now? Sit Around And Do Nothing? Or Start Hoarding YOU Some GOLD, Too, Like The U.S. & China Are Doing?
If governments are preparing for an economic collapse by hoarding GOLD, should we not start hoarding us some of the yellow metel as insurance for our own family's economy, too? JP Morgan said it best, " Gold Is Money; Everything Else Is Credit. And once you realize this, you will never be poor again!" James Rickards in his book The New Case for Gold said, "If there is another collapse of the global money system coming, gold will be the safest store of wealth and means of exchange for private citizens." That is another clue for us. Also, scripture says, "..For everything there is a sign." Do we just ignore all the signs indicating something is coming, that GOLD is the protection for, or do we find us a way that we can stash away us some GOLD, that we can get our hands on when, and if we need it?
One of the sayings that my High School teacher repeated to us often was, "it's better to have it and not need it, than to need it and not have it." We MUST Get US Some GOLD. And we must start NOW before it's too late! But how do average people get Good GOLD and where? The answer is KARATBARS. KARATBARS is the Best Home-Based Business in the World. KARATBARS is the very best GOLD on the planet, and it is delivered FedEx insured to your door.
Hear what Matt Rettick has to say about KARATBARS. Matt is a Top Financial Advisor in the U.S. for over 20 years. He is, also, a Best-Selling author of "All The Rules Have Changed." Hear his interview with the #1 Scam & Fraud Investigator in the U.S., Jack Baugher.
Matt's Introduction of Jack Baugher, #1 Scam & Fraud Investigator from 'L-basheer Hasan on Vimeo.
Hear what Jack Baugher finds when his company investigates KARATBARS.
Jack's Investigation of Karatbars from 'L-basheer Hasan on Vimeo.
Now hear how KARATBARS provide you with the Safest, and Securest GOLD on the Planet.
What is the LBMA and Why is it Important from 'L-basheer Hasan on Vimeo.
You Have A Choice, Now! What Will You Choose To Do?
Do You Have 8-Minutes? Do YOU Like GOLD?
If you could acquire Pure GOLD Bullion, without paying for it, and create a Strong Weekly Income doing it, would you like to learn more (or hear how)? Then watch this 8-minute video.
What did you like BEST about what you heard? Whatever it was, that means you are open to learning more. If that is true, then, you do want to take a look at the next 15-minute presentation that will fill in many of the blanks.
If that made sense to you, your next question might be, just How Do We Make All This Money, and get the best GOLD on the planet for FREE? This 8-minute video will answer many of those questions for you.
If you are still with us, Congratulations! That means you see an opportunity, here, for yourself like we saw for ourselves. Your next step is to open your FREE account by clicking on my link HERE ===> https://www.karatbars.com/?s=theservants
When you get there, look at the top of the page for Registration and sign up as an Affiliate. If you want to see video's on setting up your account just go HERE ===> http://www.allaboutkaratbars.com
Please feel free to SKYPE call me if you have more unanswered questions. My SKYPE ID is /< EasyWinTwo >/. At any rate, call me anyway, so that I can welcome you, and introduce you to one of your Senior Partners, and to other members of our team.
We just had our Annual Freedom Celebration in LA last month. To get a glimpse and flavor of the Vision of our Founder, Harold Seiz, for the masses, the Newsletter that our team produced is ===> HERE. I look forward to hearing from you soon. We wish you MUCH Success!
And A Special Note To The Members Of Our WorldWide Organization
We are the Team of, " One Team, One Vision, One Voice, One Million!" In other words, if you are in Karatbars, we are on the same team. By signing up for a Free MarketHive Account, we have designed our blogs for you to use in your own marketing, simply by changing our links into your own. Just sign up for your FREE MarketHive Account ===> HERE. And join the group we created for us to strive and build together ===> HERE. And if you would like to have a personalized "Do You Have 8-Minutes" page for your marketing, and with your referral links, directions for its acquisition is right ===> HERE!
We wish you much Success! And, please, enjoy our just released New Karatbars Magazine.
L Basheer (LB) Hasan – Your Senior Partner – www.TrueSuccessFast.Com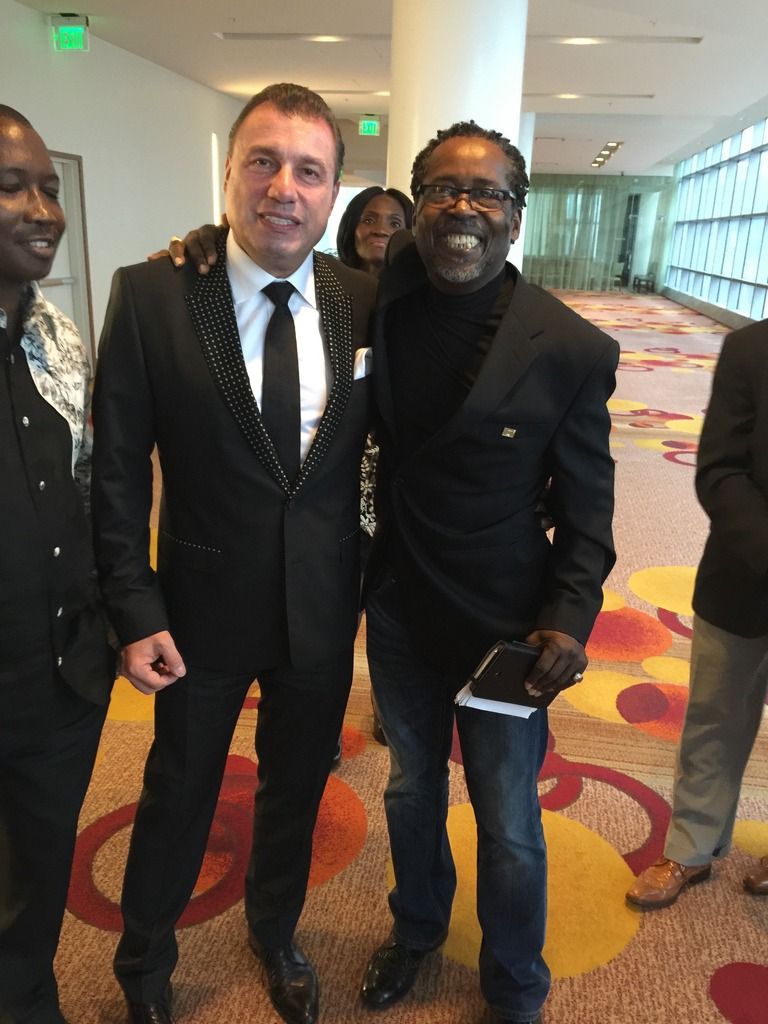 L Basheer (LB) Hasan – TheGoldServants.Com