I Lost 30 lbs. In WK#3 With The O²Breakthrough…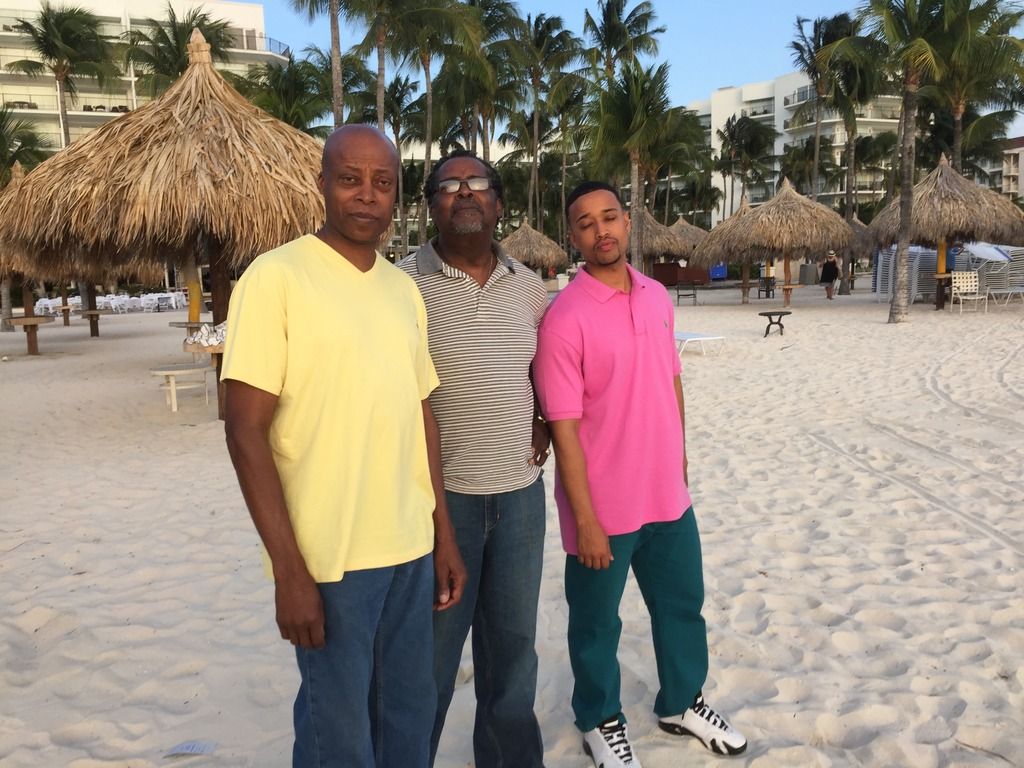 (Me, Dr. Moore, and Rashard at our Karatbars Event for our team in Aruba April 2015)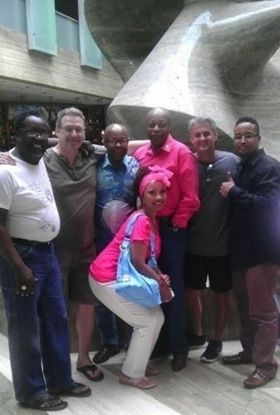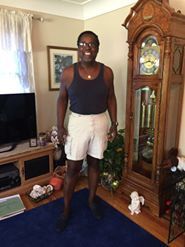 (Us with Thomas Schranner, Director of International Operations of Karatbars, at our Event in Miami May 2014)
(Me with The President & CEO of Karatbars at The Freedom Celebration in LA April 2016)
I Lost 30 lbs. In WK#3 With The O²Breakthrough…
"…The temple of being is My throne; cleanse it of all things, that there I may be established and there I may abide."
I lost 30 lbs. in week #3 with the O²Breakthrough, by doing what the scripture above says. I reflect on those holy words throughout my life. Sometimes I am better at living up to them, and sometimes I'm not. The pic of me at the top of the page shows a time when I was not doing a very good job of it. It was a time when I was grossly overweight around 236 lbs. I had the desire to do better but just did not have the method or plan to get it done. It was not until late August 2015 that I stumbled upon the person that would change my life forever.
While making calls that day to get customers for my GOLD business, little did I know that I would be calling the scientist who created The O²Breakthrough. As I went through my phone presentation, I was struck by why my potential prospect would not accept my offer to look into my GOLD business, and the reason was, she had been given a proven medical & scientific breakthrough that no one on the planet was teaching but her. I soon learned that it was called The O²Breakthrough.
Having A Talk With GOD That Morning…
That very same morning, after I had made me a cup of coffee, I went outside to look up into the heavens and have a talk with GOD. The conversation I had with GOD went something like this. " I need your help here, GOD. I don't have the energy I'm used to having, I'm getting bigger and bigger, and I need Your help on getting a handle on my health. You have always come through for me and I really need Your help now." I finished drinking my cup of coffee, went back inside, had me some breakfast, and started making phone calls in Utah for customers for my business.
I started making calls around 10am that Thursday morning, August 27th, 2015. Around 2pm, little did I know that the phone call I was about to make would really change things. The name on my list was Zna Trainer, and when the lady answered the phone I began my conversation inviting her to take a look at a Winning Opportunity. She graciously declined my offer and began to tell me about the scientific breakthrough that she had created that had been changing people's lives for over four decades. That medical and scientific discovery was called The O²Breakthrough. I must say I was thoroughly intrigued by what I was learning, and that call lasted over an hour before we parted.
Let's Do This…
After looking over some of her Youtube videos and Twitter post, I called Zna again the following morning with my questions. I decided that I wanted to do The O²Breakthrough. And I made the decision to enroll in her program for three months. I started the following day, Saturday, August 29, 2015.
Before starting The O²Breakthrough, I was going to the Y at least 5-days per week for over six months and I lost NOTHING. I have not worked out ONE day at the Y since starting Zna's program. I do not count calories, and I do not have to do body jarring exercises. I weighed 236 lbs.when I started Zna's program, and I lost 30 lbs. in my first three weeks. In my first 3 months, I went from 236 to 186 lbs. I have gotten down as low as 172 lbs., from a 46" waist to a 30" waist, today. Now that I have burned all of my fat, Zna tells me that I have begun to build bone density and muscle mass. When I had my last weigh in about two weeks ago I was 177 lbs., 5 lbs. heavier in the last four weeks.
People are amazed at how good I look. I get compliments almost every day. I feel good, and I am very pleased with my results, and I intend to be doing The O²Breakthrough for the rest of my life. Every morning I wake up and look into the mirror, I notice a little more sculpturing and toning somewhere on my body. This has been one amazing journey, and it keeps getting better.
If you have some pounds you would like to shed, if you have some aches and pains you would like to see gone, please come join our group with your question at O²Breakthrough®BODY where Zna Trainer, the Creator of The O²Breakthrough will answer your questions. She has overcome a plethora of her own health challenges and has been given answers to many of yours. Thank you for taking the time to read this article and the video below is with a scientist, who was one of Zna's clients, too. Enjoy!
L Basheer (LB) Hasan – Your Friend & Business Partner – http://www.lbleads.com
L Basheer (LB) Hasan – TheGoldServants.Com